Summary
Current Position: US Representative for MO District 6 since 2001
Affiliation: Republican
Samuel Bruce Graves Jr. (born November 7, 1963) is the United States Representative for Missouri's 6th congressional district, serving since 2001. He is a member of the Republican Party. The district stretches across most of the northern third of the state, from the Kansas border to the Illinois border.
The bulk of its population lives in the northern part of the Kansas City area, including the northern fourth of Kansas City. Graves is the dean of Missouri's House delegation.
Source: Wikipedia
News
The latest federal elections data shows the majority of donors to Rep. Sam Graves, R-Mo., continue to come from out of state.
To date this year, the top listed donor to Graves was WinRed, a Republican Party fundraising platform that processes donations to campaigns.
The political action committee for car manufacturer Toyota, Toyota/Lexus PAC, donated $2,500 to Graves' campaign. Henry Martin, a Democrat hoping to unseat Graves, told News-Press NOW he won't accept money from that PAC. Martin was defeated in the 2020 Democratic primary and was defeated by Graves directly in 2018.
"If a company feels that they need to donate to people who voted not to certify the election, to me they are people who don't believe in our democracy," Martin said. "And I won't be taking any money from those PACs under any circumstance unless they can prove through their actions that they do support the democracy."
In a statement, Graves defended the donations he received and said he's "happy to have the support" of the Toyota PAC.
"I've received the support of thousands of North Missouri patriots over the years and look forward to their continued support if an opponent emerges from the primary," Graves said in a statement. "I'll continue fighting back in Congress as liberals push to bankrupt our kids and grandkids."
Twitter
About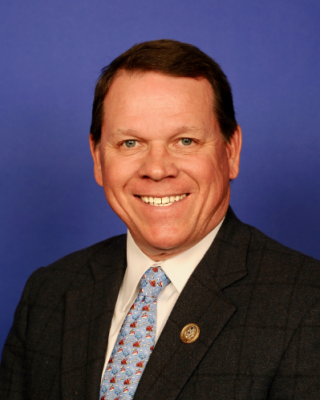 Source: Government page
Congressman Sam Graves is a lifelong resident of Missouri's Sixth Congressional District. As a small businessman and a sixth-generation family farmer, Sam has spent his life working to make Missouri a better place to live, work, and raise a family.
In Congress, Sam serves as the Ranking Member of the House Transportation and Infrastructure Committee. As Ranking Member, Sam leads the Republicans on the Committee as it has jurisdiction over all modes of transportation – our aviation system, highways and bridges, transit and rail transportation, pipelines, and maritime and waterborne transportation. Sam's role in transportation is critical as he works on behalf of Missouri's 34,000 highway miles and 10,400 bridges in need of maintenance and repair as well as the 6th Congressional District's two major rivers – the Missouri and the Mississippi.
Sam is also a member of the House Committee on Armed Services. Missouri has a $15 billion military footprint and plays a critical role in ensuring our troops have the resources they need. Sam remains determined to protect Missouri's various military installations and all of the brave men and women who serve in uniform.
Congressman Graves was born in Tarkio, Missouri on November 7, 1963. He graduated from Tarkio High School in 1982 and attended college at the University of Missouri-Columbia, where he received his degree in Agronomy from the School of Agriculture.
In 1992, Sam won his first race for State Representative. In 1994, he was elected State Senator for the 12th Senatorial District and was subsequently re-elected in 1998.
Sam's leadership has been recognized by organizations like the Missouri Chamber of Commerce, the Missouri Farm Bureau, the Missouri Hospital Association and the National Federation of Independent Businesses. As a father, grandfather, farmer, businessman, and former State legislator, Sam knows the values, hopes, and beliefs of the hard-working people of the Sixth District, and continues to work tirelessly for Missouri families in the United States House of Representatives.
Web
Government Page, Campaign Site, Twitter, YouTube, Facebook, Wikipedia